XIII International Protea Research Symposium
September 1, 2017

-

September 6, 2017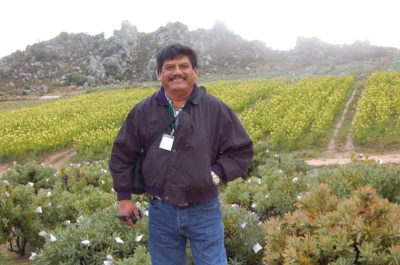 The International Protea Association would like to cordially invite you to attend the XIII International Protea Research Symposium to be held at Stellenbosch University, South Africa. The symposium will be held in association with the VII International Conference on Managing Quality in Chains (MQUIC2017) and II International Symposium on Ornamentals. Combining these three conferences will offer delegates more opportunities to hear from an extensive line up of speakers, while the social program and conference tours will provide opportunities to socialise and connect with a broader network of researchers across industry.
The symposia will be hosted from 3 – 6 September 2017 in Stellenbosch and aims to be inclusive of the entire Ornamental Section. Protea related talks will be concentrated on one-day of the conference, (probably Monday 4 September) and it will be possible for delegates to attend as a day-registration only, if you are not interested in attending the entire conference.  The Management of Quality in Chains is a working group within the Postharvest Section of the ISHS (International Society for Horticultural Sciences) and as such will provide additional value for money for delegates, since there is significant overlap between cold chain management for protea and ornamental postharvest. The symposia will also include an IPA pre-conference tour, most likely 1-2 September.
The goal of the XIII International Protea Research Symposium is to highlight the most recent and exiting developments in Proteaceae research around the globe, with an emphasis on quality management and production, propagation, ecology, pre- and post-harvest physiology, storage and transport technologies, pest and disease management, flowering manipulation and all quality aspects throughout the supply chain, marketing and distribution systems. We hope you can join us.